The 11 Principles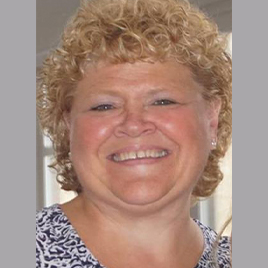 Tamra Nast
Director of
Training and Coaching
While I was a school counselor, it was a dream of mine to support individuals and schools who are interested in learning more about Character.org's 11 Principles. My school became a National School of Character in 2007, but only after we discovered the 11 Principles Framework. Once we did our school became more intentional and the process was life-changing for all. A few years later, I had the privilege to lead our school district's character initiative, and I began to see how the 11 Principles were applied in other schools. I attended my first Character.org conference in 2005 and facilitated my first breakout session in 2007.
I've been an 11 Principles evaluator and trainer since 2010. When I retired from my school district in 2016, Character.org asked me to take on my current position. I feel so blessed that my dream has become a reality.
---

The 11 Principles Framework is a guide to cultivating a culture of character in a school.
Based on decades of research on effective schools, the 11 Principles serve as guideposts for schools to plan, implement, assess, and sustain their comprehensive character development initiatives. Many school leaders also use the 11 Principles as a school improvement process.
---
If a school implements the 11 principles as the foundation for their beliefs, practices, and policies, then you will see an environment that focuses on character, academic rigor, and equitable practices. You cannot buy a program to create this type of transformation. It only occurs from really understanding the 11 Principles and authentically creating a "new normal."
- Embekka Roberson, Assistant Superintendent
---
---
Learn more about the 11 Principles

Purchase the complete 11 Principles of Character - Guidebook
11 Principles Guidebook

Also available in Spanish 
---